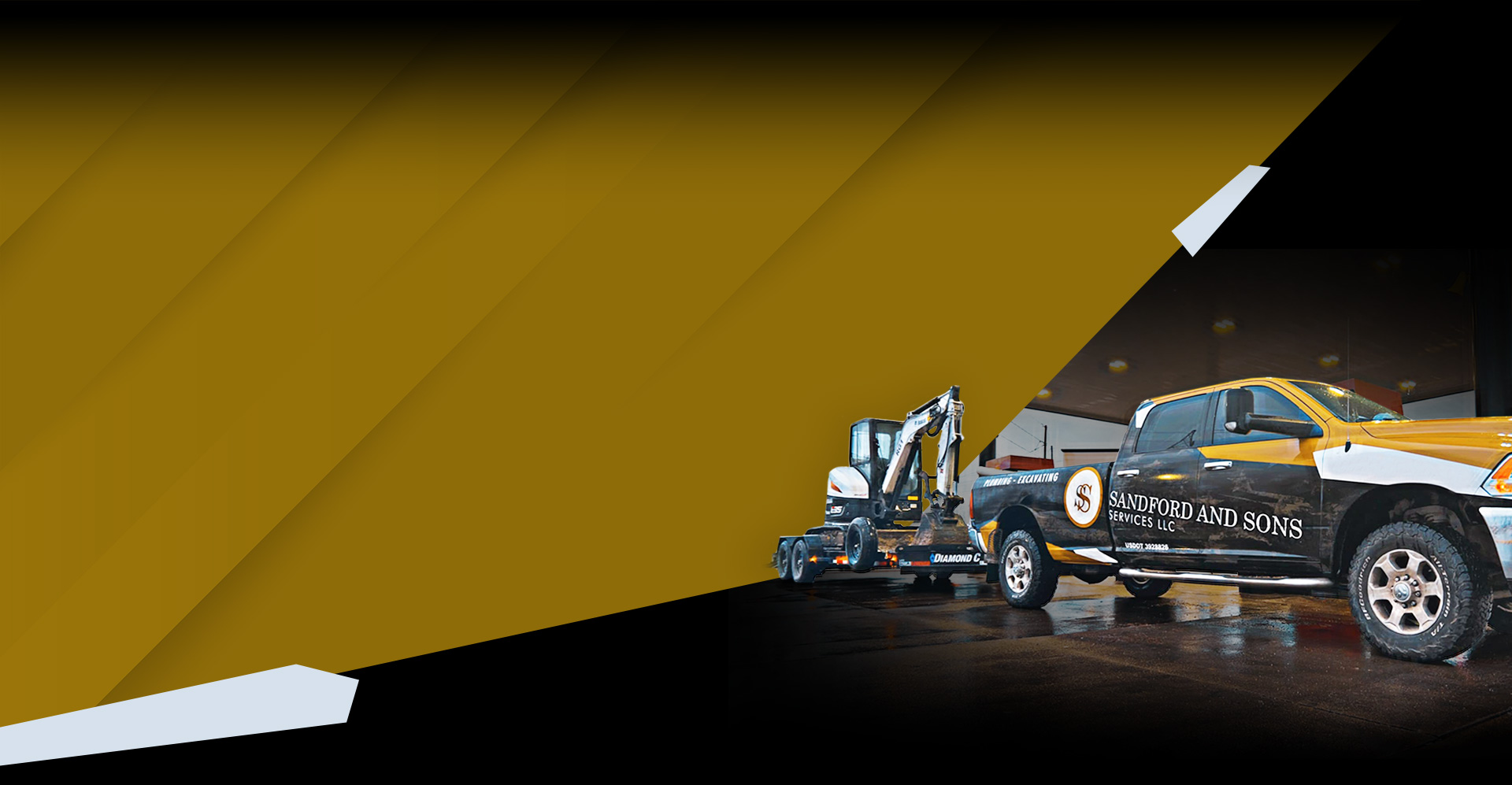 Solve Plumbing Issues Without Draining Your Bank Account
Sandford and Sons Offers Affordable Plumbing Services in Kearney, NE and the Surrounding Areas
Contact Us
Also Offering Plumbing Services in Lexington, Bertrand, Holdrege, Axtell & Overton
Maintaining your home's plumbing system is essential to maintaining your family's comfort and safety. When you can feel confident that only clean water comes into your home and wastewater leaves as it should, you can rest assured knowing you and your loved ones can live in peace. Unfortunately, however, anything can go wrong with your plumbing system—when it does, you need an expert plumber!
Sandford and Sons can deliver the expert workmanship and superior customer service you expect from a professional plumbing company. Our plumbers in Kearney, NE work hard for our customers, serving residents and business owners in areas near Lexington, Bertrand, Holdrege, Axtell, and Overton.
If you require a drainage service or help with your water heater, we can provide the plumbing services you require! At Sandford and Sons, we even offer payment plans and certain discounts to make our services more affordable!
Call (308) 568-0907 today when you need expert plumbing help!
We Educate Customers on their Issues
Fast and Friendly service.

"Fixed my plumbing issues and had my water back on as soon as they were able. Fantastic!"

- Sara J.

I would highly recommend this company!

"They were very responsive even on a Sunday after having a water leak."

- Jessica J.

5 star will always recommend!

"They responded and came out on a Saturday while we are in a pinch and helped us out!!! Very professional and informative!!"

- Hannah M.

We're very professional. Worked quickly and cleanly.

"Had an emergency on Sunday and they responded quickly."

- Michael J.

I will definitely be calling them for any future plumbing issues.

"Caleb at Sandford and Sons was very helpful and informative, and his work is top notch - not to mention the reasonable price."

- Joe H.
There's No Substitute for the Best in Service
When you call Sandford and Sons for help with a plumbing issue, you're simply getting the best in plumbing there is. Our company formed in 2015, but our team has more than 17 years of experience when it comes to delivering the best workmanship and service our customers have ever experienced.
Believe it or not: Our goal is to make sure you never have to call us again for the same problem. That means we're dedicated to identifying the root cause of your plumbing problem and matching it with the right long-lasting solution. When you choose Sandford and Sons as your plumbing service provider, we'll even credit the value of our diagnostic services toward the balance on any maintenance, repair, and/or installation services we provide!
Contact Us for Professional Plumbing Assistance
When you need professional plumbers near Kearney, NE, you can always count on Sandford and Sons for expert knowledge and services. We can even service customers near Lexington, Bertrand, Holdrege, Axtell, and Overton.
Remember that affording our plumbing services is even easier because we offer payment plans and discounts. Also, Law enforcement and military customers receive a 20% discount; health care workers and senior citizens receive a 10% discount.
To learn more about our plumbing services or to schedule your next appointment, send us a message online!

20% OFF

20% Off Discount for Law Enforcement and Veterans

Valid from Jan 1, 2023 - Dec 31, 2027

Print Coupon

10% OFF

10% Off Discount to Medical Field Professionals

Valid from Jan 1, 2023 - Dec 31, 2027

Print Coupon

10% OFF

10% Off Discount for Senior Citizens

Valid from Jan 1, 2023 - Dec 31, 2027

Print Coupon
Contact Us Today
To find out more about our services